The rumors now say that LG may bring out a new phone called Optimus 3D that will feature a 7-inch glassless 3D display, plus 3D photo and video recording. Later, the
same source
also said in an update that LG has passed out
an invitation
to bloggers and the press for an event. The invitation has a photo of a phone that looks like the
LG Optimus 2X
, the dual-core CPU handset releasing in Asia soon.
What the invitation
says
below the photo is even more interesting.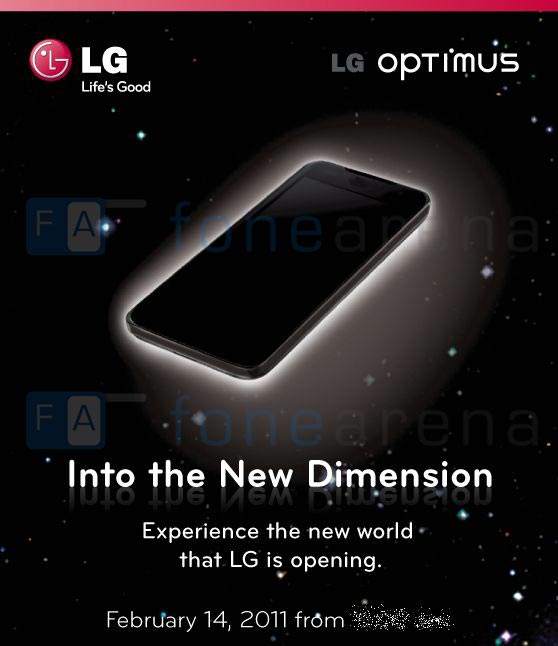 The 'New Dimension'? Does this actually mean 3D is coming? LG
had displayed
at CES, Vegas this year a 3D display potentially for mobile devices.
What do you think? Reply in the comments!